Talent Online Profiles and Questionnaires Store About Us Why Use Leadership Connections and Sales Mastery®? Testimonials Newsletters, Articles, and Sales etips Complimentary ResourcesCalendar Contact UsRead our blogSales Seminars, Events, and WorkshopLinks and Additional Resources

Colorado Office:
14143 Denver West Parkway Ste 100
Golden, CO 80401

P: 303.462.1277
F: 303.274.9771
Training Location II
700 Kalamath St.,
Denver, CO 80204


Sales Training Denver, Sales Management Consulting, Prospecting

Specializing in sales training workshops and seminars for business to business consultative sales professionals, sales managementexecutives, corporate sales teams, business development, and prospecting in Denver, Colorado, Leadership Connections (LCI) also serves the National North America sales community. Sales consulting on team structure, hiring top producers, incentive programs, coaching and other selling challenges for individuals and corporate sales teams are also available. Leadership Connections sales trainers and business development consultants have experience serving the business community and providing sales training seminars for a wide range of sales professionals including but not limited to those; selling intangibles, high value products and services, insurance, information technology, industrial products, software, selling engineers, non-selling professionals and consulting services.

Sales Mastery® 'Lead the Pack' Training Workshops and Seminars
Popular seminars and workshops cover motivation, sales techniques, sales management, leadership skills, business development, referral training, sales methodology, account and territory management, sales contests, sales incentive, and sales hiring strategies. In addition, self-knowledge, attitudes and beliefs, goals and action plans are integrated into the sales process and selling skills content

Individual sales professionals can attend ongoing sales training seminars at Leadership Connections' Denver, Colorado sales training center or for company sales teams Leadership Connections will tailor modules for onsite delivery.
Read our new Sales Mastery 'Lead the Pack' Sales Training blog
Leadership
Connections
Leading you to exceptional sales success,
Connecting you with top line results.
Get Weekly Sales Tips FREE

Our guarantee for your success!
We are so confident that qualified participants enrolled in Sales Mastery
®
Omega, Beta, or Alpha training will experience improvement that
Leadership
Connections
will insure your investment.
Top Producers, Sellers & Account Managers Guarantee
Sales Managers, Owners and CEO's Guarantee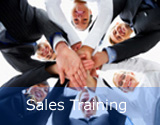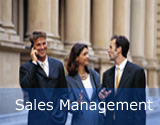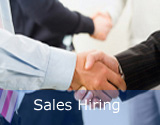 "Wolves, like great salespeople are strong, intelligent,

persistent, efficient, skilled and excellent communicators."
Why the wolf?